A Million Thanks
Letter Collection Campaign
Thank you for your interest in joining our efforts! Towe Insurance Service has partnered up with the A Million Thanks (AMT) non-profit out of California. We are inspired by their passion and mission to support our US Military Troops and Veterans. AMT has sent over 7.6 million letters to our veterans; we can help that number grow!

We encourage individuals, schools, churches, businesses, and other organizations to write cards, letters, and prayer messages of appreciation for our military, past and present. Our goal is to see that our military – active, reserve, and veterans – receive these messages, whether they are serving at home, abroad, or are injured in hospitals.
Towe Insurance is now an official AMT drop-off location to act as a collection site for your letters. We are located at 304 E. Jefferson St. Charlottesville, VA 22902. We will accept letters during our normal office hours: M-Thur 8:30 AM to 4:30 PM and Friday 8:30 AM to 3:30 PM.
---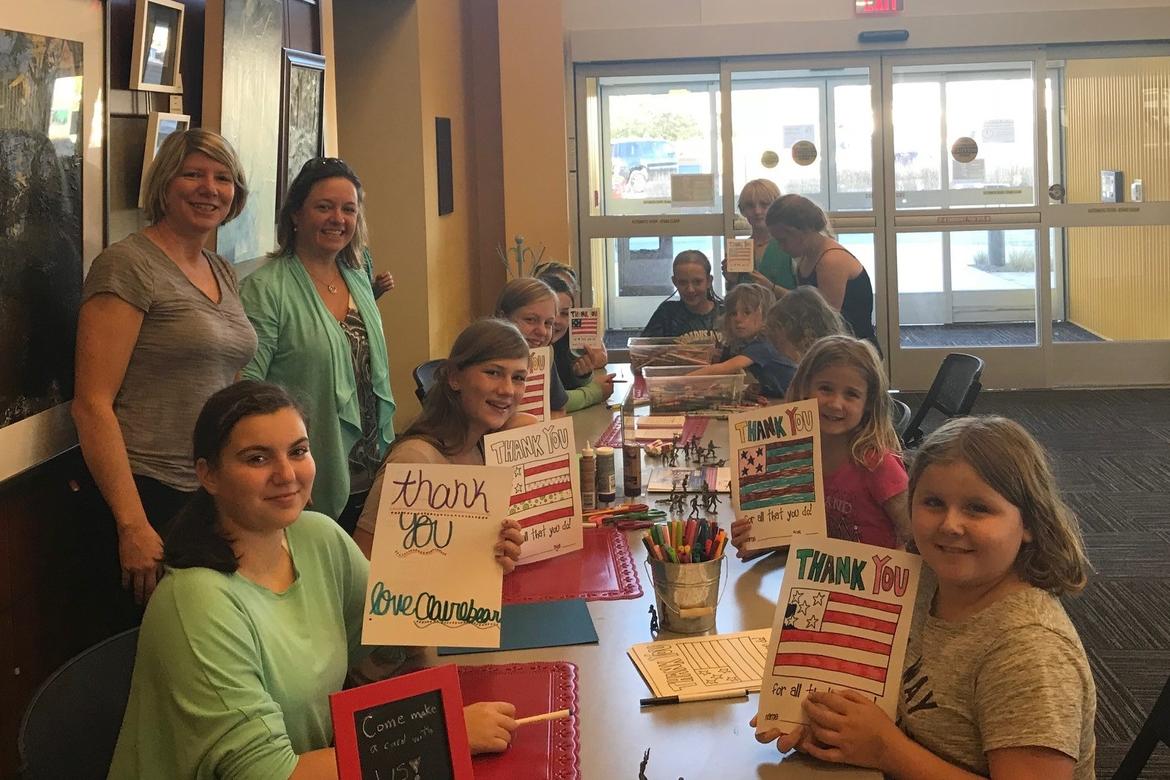 Towe Insurance Service, Inc. is a proud sponsor of two Girl Scout Troops is Albemarle County. The scouts and members of our Towe Insurance staff loved all of the library goers stopping by to join us in making cards for the Military. Each family had a story to share about their personal connection to our US Military and why supporting the troops is so very important to them.
---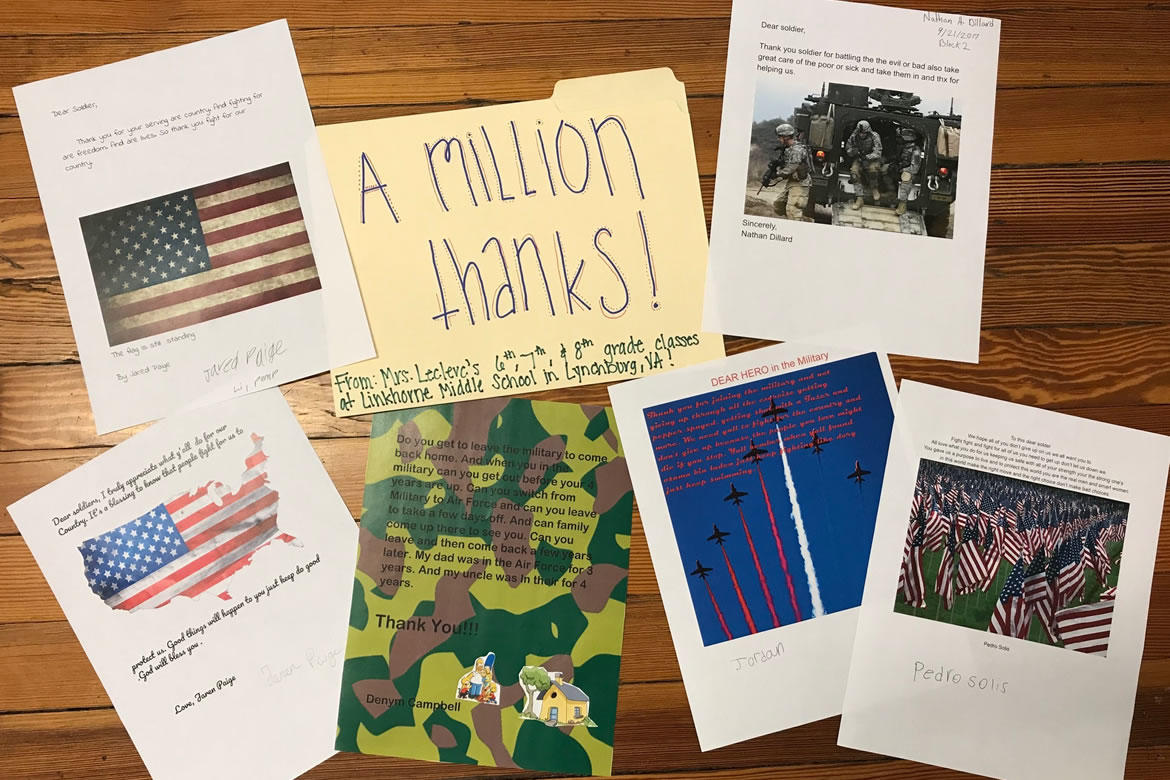 The whole community got involved with supporting our troops! Each letter was unique and special.
---
WE SUGGEST for your letters and cards:
Write Multiple Letters
Be Positive
Be Creative
Include your address or email address (most military will write back to you!)
Be Kind and Uplifting
Donate $1 (to assist with postage)
---
Please DON'T:
DO NOT put letters in individual envelopes (just bring in the flat cards/letters)
DO NOT drop off edible items
DO NOT use glitter or confetti
Thank you for getting involved! Visit http://www.amillionthanks.org/send_a_letter.php for more information and sample letters. Mitzi Hammer is our coordinator for the AMT campaign so call 434-295-5191 or email info [at] toweinsurance [dot] com with any questions.
Feel free to download this promotional flyer to include in your digital communications or to help promote your letter collecting efforts.
---
Download the Flyer & Samples Below