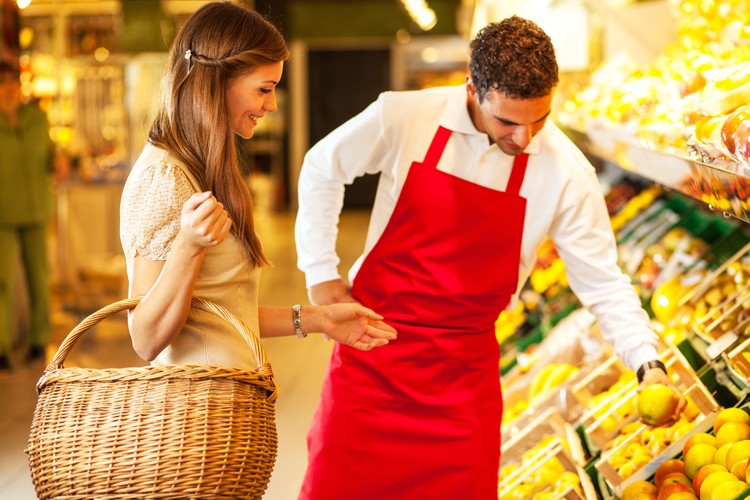 Every business depends on happy customers. Whether you own a hotel, an auto shop, a retail store or another small business, the experience your customers have will determine whether they'll be back (or will give a good referral to family and friends).
A joint study of small business owners conducted by consulting firms revealed that 61 percent of small businesses attribute more than half of their revenue to repeat customers rather than new business. The survey also showed that a repeat customer spends more than a new customer does: 67 percent more, in fact.
That tells us it's more important than ever for small business owners to make sure customers are getting what they need—or, even better, getting more than they expect. Here are some ideas you can try to give that little bit of something extra that keeps customers coming back for more.
Little extras that make a big difference
Added services. Throw in extra services, like vacuuming the car after providing an auto service, including pet nail clipping with grooming or offering free home pickup and delivery for dry cleaning. Your customers will love getting that extra something for no charge.
Freebies. Have something on hand to offer clients—a notepad, lip balm, a pen.
Nice touches. Hotels, bed and breakfasts, and RV parks can welcome guests with a fitting gift like complimentary sunscreen or an ice scraper (depending on location, of course) or a snack or bakery item provided by a local merchant. Retail stores might provide seating and a newspaper for the non-shopper who's just along for the ride. Throwing in a gift box or gift wrap is a nice touch too.
Text or email updates. Contractors, auto service shops and other service- and project-related businesses can provide periodic updates to keep customers informed of progress or any unexpected delays. Communication is a free, easy way to say you care about the customer.
Waiting room niceties that will keep them coming back
In addition to the usual coffee, television or magazines, try these waiting area amenities to wow your clientele.
Free Wi-Fi will make their wait more productive or entertaining. They may even look forward to their next appointment rather than dreading it.
Charging stations are helpful, too, to keep customer devices going during their stay.
Healthy snacks like fresh fruit, nuts or granola bars will show you care, and they don't cost much.
An aquarium has a calming effect on the surroundings. Guests of car dealership and service center Bianchi Honda in Erie, Pennsylvania, can choose from multiple waiting areas. Each has different seating options, television stations or children's movies and fish tanks to view.
Ways to show you care
Today's customer likes to do business with people who care about them and the community.
Offer a sincere greeting. Customers appreciate a friendly, warm greeting.
Follow up with a phone call, text or email to find out if your customer is satisfied or see how the customer is doing. The simple act of asking can reinforce customer loyalty.
Give back to the community. Select a local charitable organization to associate with and let your customers know what you're doing to support the community. Invite participation by awarding a donation in connection with their purchase.
People appreciate the extra time and effort you put in—it will make them glad to be your customer. Stand out from your competition by doing small things and showing you care. Your reward will be return customers, referrals and long-term revenue.
Bonus tip: Be dependable and protect your business
Of course, it's always important to earn a reputation for being reliable by delivering on the services that you promise. Having an up-to-date insurance program can help you minimize risks and interruptions and allow you to focus on your customers and running your business. Get in touch with a Towe Insurance agent to talk more about your coverage.